Custom-made and Cutting-Edge Technology
In order to satisfy its client's "special" needs, Firmametal manufactures products either unavailable on the open market or that require custom manufacturing and the application of advanced technology. Firmametal uses its expertise in materials sciences and related technologies to function as a "one stop shop" solution for the resolution of various issues including the mounting, safety and the practical design of products. All of the company's solutions begin from the initial product request and continue until the product has been both produced and tested.
Outsourcing and Logistics
Firmametal strives to emphasize three values: High Quality; Capacity; Scheduling/Delivery. It can do this by directing the technical, administrative and investment studies of the casting firms with which it cooperates. The companies that cooperate with Firmametal and its ecosystem aim to spread to the market by the rules with their first-class qualifications. By supplying outsourcing services in addition to logistical support, Firmametal relieves its partner firms of many technical, purchasing, exporting and quality control expenses. In addition to the absence of such burdens, the cooperating companies also come to manufacture their products efficiently, cost-effectively and with no stock holding costs.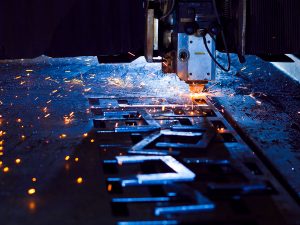 Quality and Standardization
The components produced by Firmametal are used in assemblies on which people's lives depend so that any problem and the related system will be halted in any enterprise, big or small, for simple security reasons. Therefore, all of Firmametal's production processes are conducted on the basis of general quality-control standardization. This demands that all other companies in Firma's Intergroup ecosystem must also be certified as complying with these quality standards. Each firm in each sector requiring production has its standards examined. In addition, the same conditions are stipulated to those firms, which are required to undertake production. Ultimately, supervision and approval are obtained from an accrediting agency.